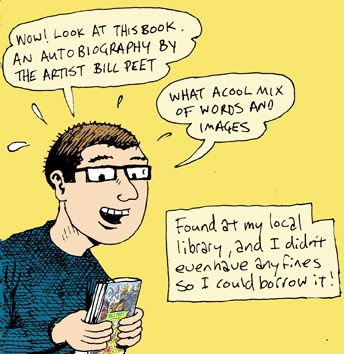 Here's the latest drawing I thought I'd upload. I was going to do it every wednesday as I'm always in the computer lab then by now it's on thursday. I guess i'll just try and put something up every now and again. Other than that I still have the illustration friday thing going.
BTW, this book was excellent and I'd recomend it for a read. It was interesting to get another take on that whole disney studios thing as I got a pretty good insight with the book 'Cartoon Charlie' about canadian animator and illustrator Charlie Thorson.
I've always thought why not do a adults book with a combination book of words and pictures. But I think comics still do it better. You somehow seem to get more detail in there even though there's less writing. A picture says a thousand words i guess...