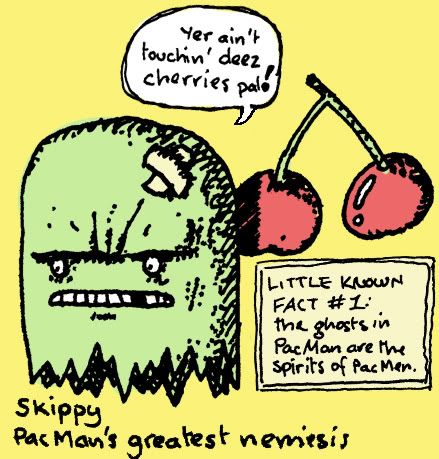 (a little doodle my friend Leigh did whilst sitting at my table)
Went to the zine fair at the Melbourne town hall last Saturday. I didn't book a table, got there late, and spent the first 40 mins just going around talking to people, in other words, my usual style...
It was good to go even just for research for my honours. I picked up a few goodies like 'the wave collapses' and also another little fold out poster thing from the next wave fest. Their didnt seem to be many artist book types.
When I did eventually get set up I set up all my 7 pages digest and humbly launched the latest 7 pages digest (#4) like I explained to a few people it's mainly something I whip up to share sketches with friends family and fellow comic artists.
I think next time I go to a fair I'd like to have some artwork on display (NFS) and along with some books for sale, as often people are just browsing and looking so I might as well give them something to look at.
There's another one at the hawthorn town hall on the 22nd but I'm not sure if I can make that one or not.