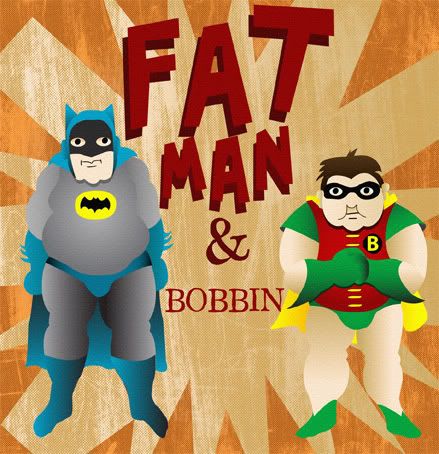 Here's my IF for the week as you can see I'm still playing around with vectors to try and use the skills I have learned recently. One of the hardest things i find is trying to choose colours for gradients, which I'm sure is just due to the order you press buttons.
Don't really know where the idea for this came but thought it cruel to just draw a larger person so seeing how I'm a big fan of the 60's batman TV show, I combined the two images together. A friend has just told me that you can actually buy the series on DVD, I must own those DVD's!!
I remember back around '89 when the new batman movie was announced my brother and I were big into the TV series and we were so disappointed that Adam West was not cast in the lead as Batman, being young we figured he might not be able to swing from the chandeliers as he used to...