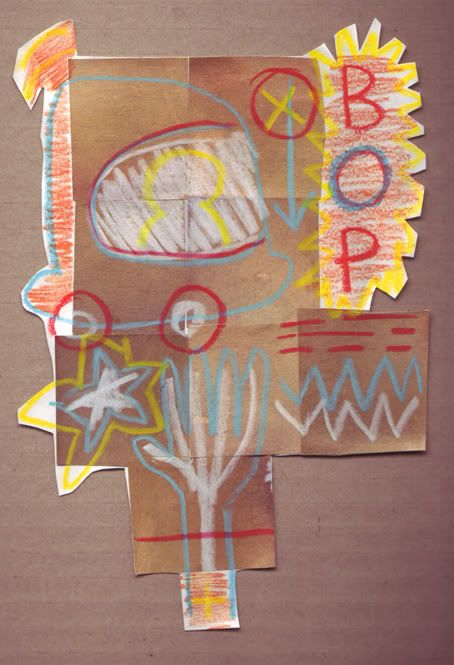 "Bop" Collage and crayon on paper.
Thought I might start posting general art stuff on the blog seeing how I enjoyed doing for the 30 days thing. Even though didn't get overwhelmed by comments I know there's eyeballs out there reading and looking...
Found this article on the net
. Doesn't say anything mind blowingly different but just thought it's be relevant to post in relation to ready made sculpture and junk art, a snippet here:
"Modern artists are no longer confined to conventional techniques and realistic depictions. Instead, they are free to construct their own creative visions of the world with whatever materials they deem necessary. As artist Bruce Conner said, in another quote on the gallery wall, "An artist should be able to make a work of art out of anything."