I've been doing a tonne of research into inkjet printing over the past month or so. This is mainly to advise my students of the best print option in terms of archival qualities and light fastness etc but also for my own digital work that I have yet to find and acceptable print medium for full colour images; For me the biggest factors are accessibility in terms of price, quality and actual location. Doing the research has made me realise the fragile nature of other forms of photographic printing which we accept without much question, this quote sums it up:
"I would contend that too much emphasis is put on longevity today. None of the other art disciplines are as concerned with this topic as digital printmaking is. Even photography is plagued by process such as the most popular C-Print (Chromogenic) process which chemically deteriorates even in the dark. Even Cibachrome / Ilfachrome prints can not keep up with certain inkjet inks and media. Watercolors are prone to fading as are pastels. More emphasis should be placed on educating the consumer on how to care for works on paper. And you can quote me on that".
-Jon Cone
http://www.inkjetmall.com/store/techsupport/ts-media-and-ink.html
So I think it's strange that digital printing has such strong pressures on it to be perfect. I can only put it down to the fact that being new technology it makes people wary and also that people are more educated in terms of what archival means.
It's so hard to find good clear information on the subject. Company websites are biased, forums and chat rooms are filled with incomplete and unsubstantiated claims, and sellers actually don't have much knowledge about the product other than the costs and basic facts. That being said there are a few basic points I'd like to talk about that may help others:
-Pigments are usually more lightfast than dye based inks
(that being said I've read the right combination of dye ink and paper stored correctly can still last a great deal of time)
-The paper you're printing on can make or break the life span of the print, so it pays to do your research.
I think it's fantastic the kind of revolution that has been happening mainly over the past 5-10 years in terms of digital cameras and printing which makes it an exciting time to be involved in it all. I have said that I feel the printing technology hasn't yet caught up with computing technology and camera technology. But after doing my research I think that is starting to change now and I can't wait to see what options we have for printing in another 5 years time.
One printer I came across today on the web is the HP Photosmart Pro B9180 which was just released this year. I'm suer other company have recent printers that rival this one but I'll mention this one for example.
This information from the this site
http://www.dpreview.com/news/article_print.asp?date=0602&article=06022701hpb9180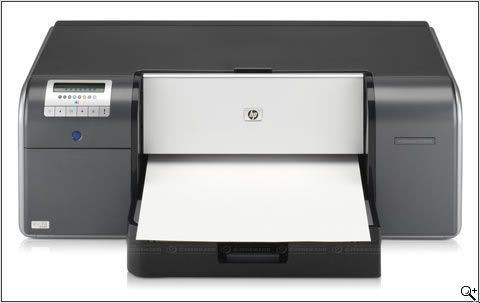 "Henry Wilhelm, Wilhelm Imaging Research Inc., (WIR) said, "With WIR Display Permanence Ratings of more than 200 years, prints made with the HP Photosmart Pro B9180 A3+ Photo Printer, Vivera pigment inks, and select HP glossy photo papers and matte fine art papers 4 set a new benchmark for overall colour print permanence. When displayed framed under glass, prints made with the new printer, inks, and papers are among the longest-lasting prints in the entire 130-year history of colour photography.
"To put this achievement in perspective, displayed prints made with the HP B9180 and Vivera pigment inks are five times more stable than the best of all current traditional dye-based silver halide colour prints, Fujicolor Crystal Archive prints (WIR rated at 40 years) -- and more than ten times longer lasting than Kodak Edge Generations and Royal Generations prints (WIR rated at 19 years)."
200+years! Digital inkjet printing just eclipsed colour photography in terms of longevity, and you can do it all from home.